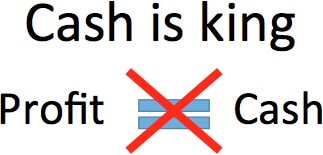 Your company's revenue figures are great to flaunt, but they don't ultimately mean much if your cash flow is bad.

Profitability gives you peace of mind but doesn't indicate your business financials are sound.

Only stable, reliable cash flow can truly exhibit the success of the business and seed further growth of the business.
How to have adequate Cash flow?
Only way to ensure you always have adequate cash and address cash flow crunches is Planning in advance the cash inflows and outflows.
Challenges in managing Cash flow
Accurate Trend analysis of cash inflow and outflow

Forecasting the cash inflow and outflows

Identifying the net inflow of the business
Managing Cash Flow in Tally.ERP 9
Click of a button Experience – Trend analysis of cash inflow and outflow net inflow

Based on the anticipated events of receivables and payables, you will be in a position to know the month-on-month cash inflow and outflow

Tally brings you Best Solution to Manage all your Cash Flow Seamlessly!
Ease of Managing Cash flow in Tally.ERP 9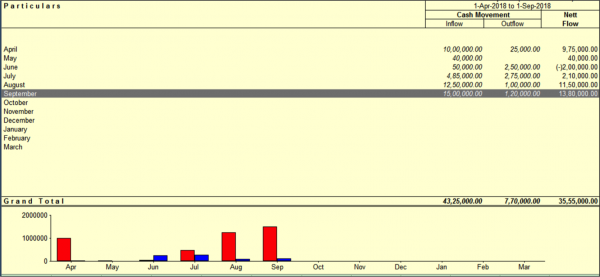 Click of a button you will know inflow, outflow and net flow without any extra efforts
Ease of Managing Cash flow in Tally.ERP 9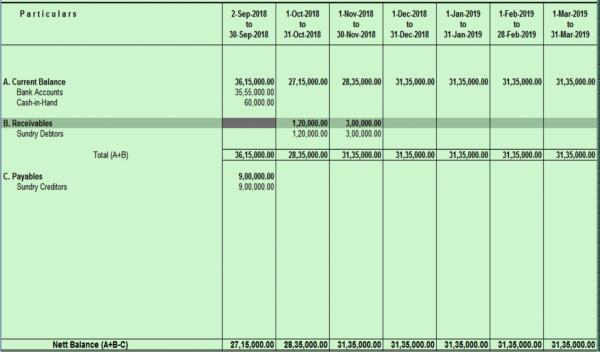 Instant forecast of your cash flow can be viewed using cash flow projection report

This helps in planning your investment or spending keeping mind the expected inflow
Free Download
Submit this form to get "7 Secrets Bringing Prosperity to Your Business"

Summary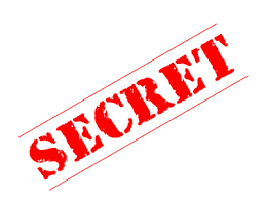 Article Name
Secret 3 : Revenue is vanity, Profit is sanity, but Cash is king
Description
Secret 3 of 7 : Revenue is vanity, Profit is sanity, but Cash is king
Author
Publisher Name
Publisher Logo