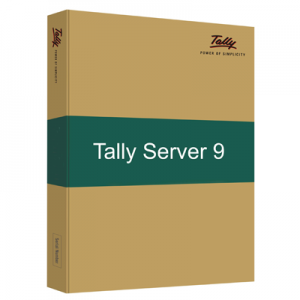 Tally launches a new product, Tally.Server 9 – a powerful data server that will redefine the efficiency of businesses that have a large number of users operating simultaneously on various operations. It is an extremely simple-to-deploy product that provides concurrent and secure access to Tally data, advanced monitoring and administrative control.
Features
Allows greater concurrency by allowing multiple users to access, add or modify data simultaneously
Allows users to Read + Read and Read + Write simultaneously in a multi-user environment.
Ensures zero crashes on account of data issues and other reliability issues like MsgWalk Error, Data Files Damaged, and Unable to access data file and so on
Improved security of data by allowing data operations by authorised users
Allows administrators to monitor and administer the activities of users viz., who is currently connected, last view reports and also disconnect users and so on
Increases productivity and business performance by enhancing the optimal utilisation of man hours and speed of operations.
Benefits
Support for greater number of concurrent users: Multiple users will be able to simultaneously load companies, save transactions, export reports, print reports, import data, take backup and perform other data related activities without experiencing any downtime. This will directly result in optimal utilization of man hours as the velocity at which a task gets completed will increase. Further, the users will be able to seamlessly work on the same data.
High Dependability and Reliability of data: Tally.Server 9 will ensure that users in a multi-user environment do not face any disruption of work, even if one of the users forcibly closes the application, or his system crashes. Further, if a user needs to back-up the data, other users can continue working without any disruptions, while the back-up process is underway.
Higher visibility and control on data access: Since the data is controlled through Tally.Server 9, administrators will have much better control over user access of data. Administrators will be able to monitor who is currently logged in, track their activities and even disconnect users if required. This monitoring will also help the administrator study different users' work patterns to identify whether a particular task is taking more time than actually required, and if so, why.
Increased Productivity & Business Performance: By identifying the patterns, remedial steps can be initiated, such that set business processes can be enforced and work efficiency introduced through better methods of working.