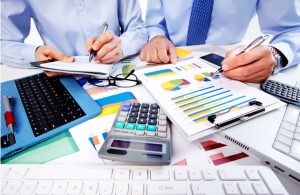 Process audits are highly focused, but their effective techniques are not always understood. Because there is no sanctioned process audit standard, anyone can claim to be doing process audits. Also, the use of process auditing techniques such as tracing is not limited to process audits or process based management systems.
What Is a Process Audit?
A few years ago when I was presenting information on process audits, a representative of a major corporation told me it had been doing process audits for several years. When I asked him to explain the auditors' techniques, he said they took samples of the product at the end of the line, and then measured the length, diameter and weight. Based on results, they approved or rejected the lot.
Is that what a process audit is to you? I hope not, because what was described is more like final inspection or a product or service audit.
Two months ago another representative of a major corporation explained its auditors did process audits and did not use checklists. She sent a document used to audit one of her corporation's processes. The auditing documentation was not called a checklist but was a list of regulatory and industry requirements by clause for a specific process, such as labeling. That sure sounds like a checklist.
Is auditing a process by clause requirements or elements a process audit? Probably not because most standards and regulations do not take into account the dynamic nature of a process . When the audit criteria are the specific requirements of a standard, only key elements or critical controls are verified.